More Bike Adventure Pictures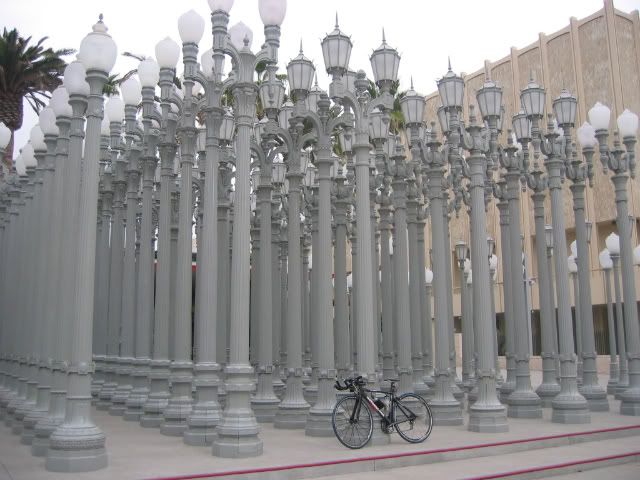 These pictures were taken on my way back from the YNC Cycling Malibu Ride. I took some shots in Beverly Hills, L.A. County Museum of Art, La Brea Tar Pits, Museum Square, and Downtown L.A.
I've biked over 6,000 miles this year. I put over 12,000 miles on my bike since 2006. I put about 1,200 miles on it in 2006. In 2007: 2,000 miles. In 2008, 4,000 miles. I'd like to put 8,000 miles in 2010, but we'll see how busy I get next year. It was tough putting 6,000 miles on my bike this year since I worked so much.